info@jadeharps.com   |   www.jadeharps.com

Harp music is a beautiful addition to any event large or small.   

For further information on having harp music at your event please send an inquiry to info@jadeharps.com

Whatever your event the harp can create the perfect atmosphere..

The harp adds an elegant and unique touch to both the wedding ceremony and wedding reception.

Typically, the harp will provide music 20 minutes prior to the ceremony as guests arrive, then during the ceremonial processional, signing of the register and the recessional. 

The harp can provide warm, welcoming music to guests at the reception or can provide light musical entertainment between the ceremony and the reception. 

It is strongly recommended to book well in advance for weddings.  

For wedding inquiries please email:  info@jadeharps.com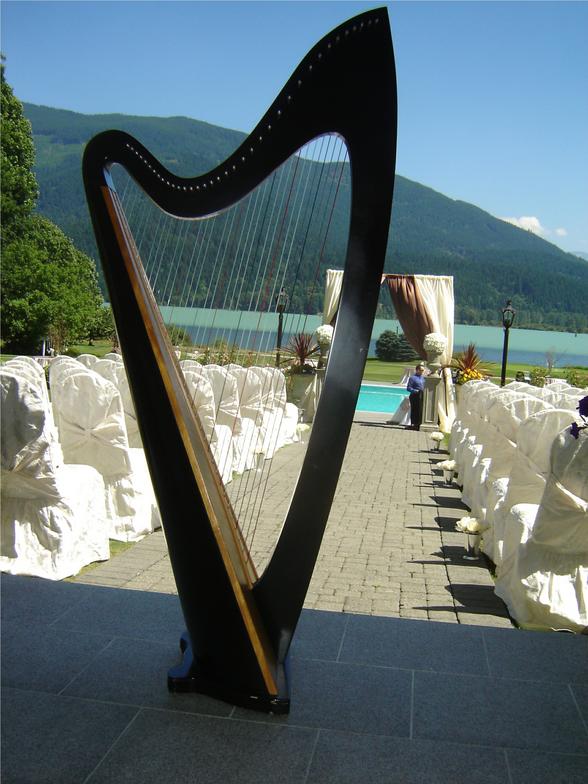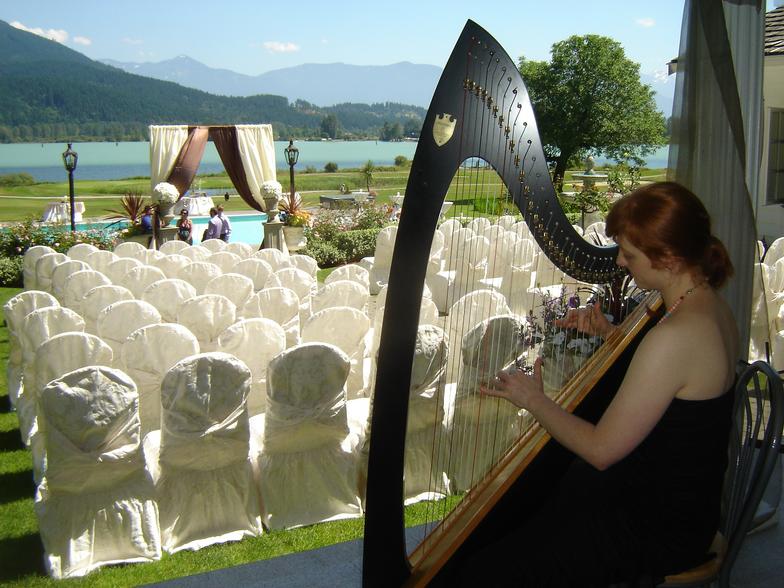 Warming up for a wedding at the very picturesque Rowena's Inn on the River, Harrison Mills.